Basic Essentials

Opening reception July 14, 7 – 10 pm

On view July 14 – August 26, 2018

Presented in collaboration with Charlotte Street Foundation
Curated by Zoë Taleporos

Artists: Mark Benson, Brandon Forrest Frederick, Mik Gaspay, Roaming Center for Magnetic Alternatives, Laura Rokas, and William Toney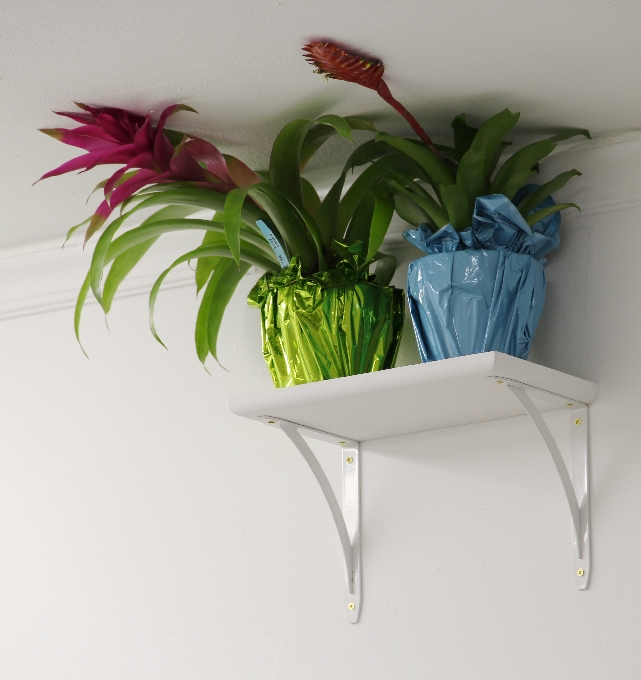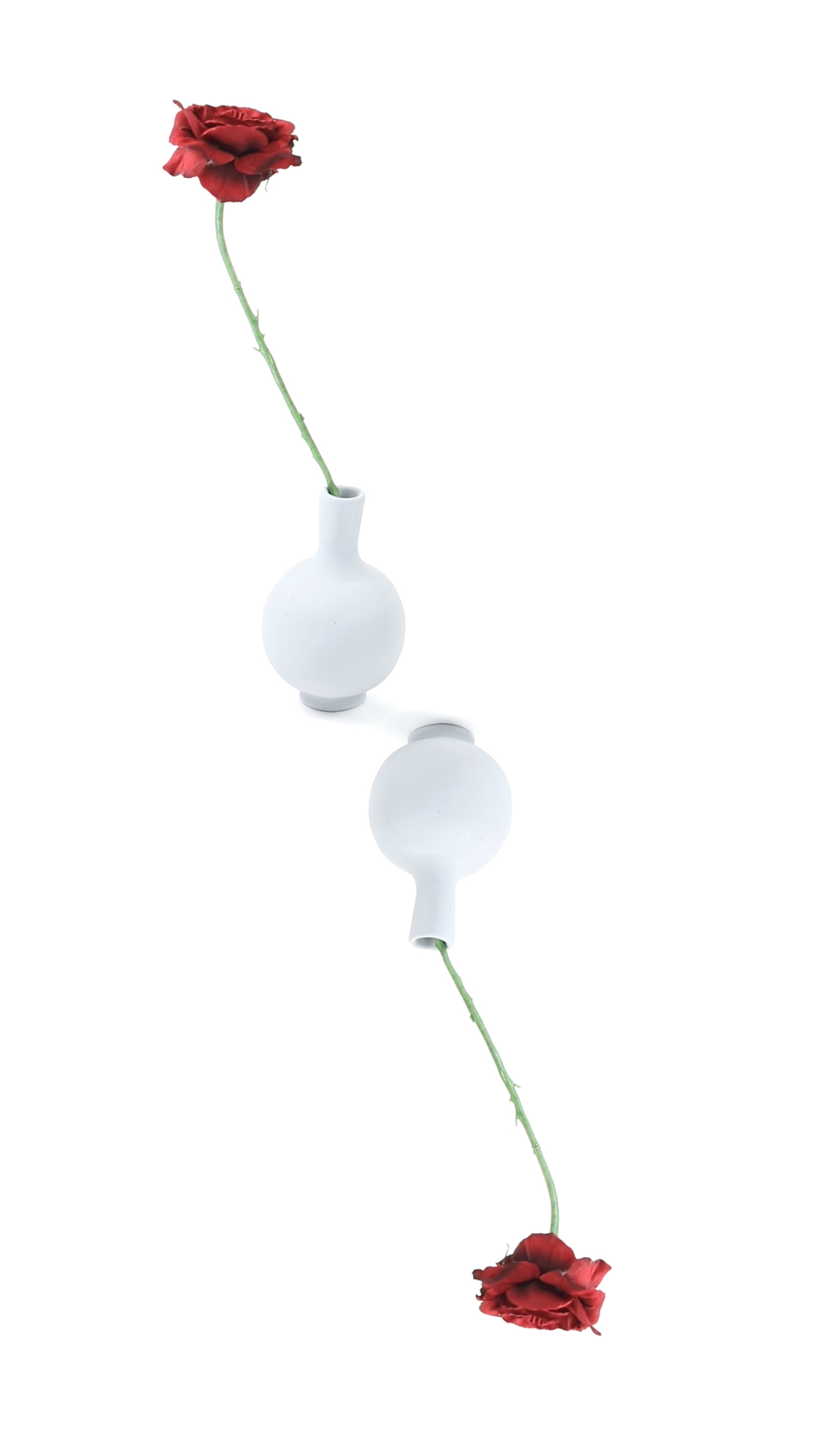 Basic Essentials
Exhibition Dates: July 14–August 26, 2018
Opening Reception: Saturday, July 14, 7–10 pm
Location: Royal NoneSuch Gallery, 300 Jefferson Street, Oakland, CA 94607
Royal NoneSuch Gallery presents Basic Essentials in collaboration with Charlotte Street Foundation, Kansas City. The exhibition opened in May 2018 at Charlotte Street Foundation and will open in July at Royal NoneSuch with work by artists from the Bay Area and Kansas City.
Basic Essentials is an exhibition about objects–how they are used to construct identity, create a sense of belonging or isolation, or offer or deprive us of agency. The six participating artists, Mark Benson, Brandon Forrest Frederick, Mik Gaspay, Roaming Center for Magnetic Alternatives, Laura Rokas, and William Toney, each experiment with material and form to imbue common objects with larger cultural significance. Working across methods of representation that include still life, trompe l'oeil, home movies, arte povera, and readymade, the artists in Basic Essentials examine how objects, and the various economies they represent, attempt to define who we are and how we are meant to be.

By co-opting the language of consumer marketing, Mark Benson's work reveals how target markets are constructed, reinforced, and internalized by tapping into our desires. His works function as stand-ins for psychological states that yearn for convenience, connection, romance, entertainment, and comfort. By anthropomorphizing objects and integrating humor into his practice, Benson evokes empathy in the viewer as each work becomes representative of a unique, relatable protagonist.

Revealing moments when the mundane and the sublime converge, Brandon Forrest Frederick takes the refuse of consumerism–discarded beer cans, product wrappers, etc.–and elevates their status through simple poetic gestures. Using lush skyscapes as backdrops and incorporating imagery into glowing light boxes, Forrest Frederick reinterprets seemingly banal subjects, offering moments of disruption that emphasize aesthetic value over use value.
Mik Gaspay investigates how mass-manufactured objects become markers of cultural and personal identity. Focusing on things commonly found in the home, often kitsch decorations or other things meant purely for display, he recontextualizes objects to reveal a more complex narrative. Having migrated from the Philippines as a child, Gaspay's work references the experience of assimilation and the effect of capitalism on identity.
The Roaming Center for Magnetic Alternatives is a nomadic project by Kendell Harbin that considers the VHS tape as it heads towards obsolescence; the project explores the impact of that shift on the visibility of LGBTQ+ communities, particularly in the midwest. Through activities that include home movie digitization, a VHS tape lending library, video screenings, and skill building workshops, the RCMA looks to preserve and present stories of queer life, speaking to the importance of using available tools and technology to self represent.
Working across several mediums, Laura Rokas explores symbols, icons, and emblems that are universally understood yet culturally specific. Recurring imagery such as hands with long red fingernails act as both the artist's alter ego and a generalized abstraction of femininity. Embroidered patches consider how our desire to mark achievement and define identity can be easily co-opted. Referencing the visual rhetoric of professional cycling culture, Rokas's work investigates the relationship between branding, sponsorship and individual or group identity.
William Toney employs mixed media and photography to examine mundane objects as traces of people and their actions. Combining the detritus of everyday life and common signifiers of African American culture, his work combines the European tradition of still life painting with the opulence of music video styling. Incorporating elements that are evocative of time and place, such as faux wood paneling and other framing devices, his work is an exploration of associative imagery.
About the Artists

Mark Benson is a procrastinator dealing with a fickle work ethic. On some days he plows through mountains of tasks and to-dos, while more often his "efforts" end fruitlessly with him staring at his phone or looking for any excuse to snack. His work reflects this shortcoming in ways that are at once obtuse and veiled. It seeks examples authored by unknown protagonists that seem to be focused on minute escapes or recreations that allow them to momentarily forget the monkey on their backs, be that their job, love life (or lack thereof), or art practice. The work that materializes from these breaks can be darker than expected. Benson was born in Denver, Colorado in 1978. He received his MFA from California College of the Arts in 2011 and has exhibited nationally and internationally. He lives and works in Oakland, California.
Brandon Forrest Frederick is an interdisciplinary artist, educator, and organizer based in Kansas City, Missouri. He received his BFA from the Kansas City Art Institute in 2011. His visual practice incorporates photography, video, zine-making, and sculpture to explore our modern society and the human-built structures that exist within. In addition to and in collaboration with his studio practice, Brandon works as an arts organizer, which has materialized projects including: The Roost Gallery, Archive Collective, Come Here, Build ____. and Open House. In 2017 he was selected for a public billboard commission through Missouri Bank and the Charlotte Street Foundation.

Mik Gaspay lives and works in San Francisco. Gaspay received his MFA from California College of the Arts in 2011. Gaspay has had a solo exhibition at Alter Space Gallery in San Francisco. He has also participated in various group shows at venues including the Asian Art Museum in San Francisco, Art Gallery at the University of Hawaii in Hilo, and WhiteBox Gallery in New York. Gaspay was awarded a commission by the Chinese Culture Center in San Francisco for a permanent public art installation in San Francisco Chinatown's Portsmouth Square Bridge.
A Florida native, Kendell Harbin relocated to Kansas City, Missouri in 2009 to attend the Kansas City Art Institute. With an education rooted in art history and printmaking studies, Harbin's practice is informed by media and communication politics. Kendell has been awarded residencies at Ox-Bow School of Art and Artist Residencies (Saugatuck, MI), FLOAT (St. Louis, MO), and Signal Culture (Owego, NY). With support from the Mid-America Arts Alliance, the National Endowment for the Arts, and the Windgate Charitable Foundation, Inc, Kendell is currently developing an ad hoc VHS media and research center, which explores the correlation between queer history and a medium on the edge of obsolescence. Visit roamingcenter.org for more info. For the exhibition at Royal Nonesuch Gallery, VHS tapes are courtesy of The Basement.
Although she identifies primarily as a painter, Laura Rokas plays with the dimensionality of her subjects as they travel through other media such as ceramics, textiles and video. She received her MFA at the San Francisco Art Institute in 2016 where she was awarded the Graduate Fellowship, the Murphy and Cadogan Award, the Alan B Stone Painting Scholarship, and the Anne Bremer Award. Laura has exhibited internationally at venues including at the National Gallery of Canada, the Museum of Contemporary Art in Toronto, the San Jose Institute of Contemporary Art, CTRL-SHFT Collective, R/SF Projects, and her second solo exhibition at Guerrero Gallery will open in 2018. A three-time recipient of the Elizabeth Greenshields Grant, Laura was also awarded an endowment from the Québec Council for the Arts. Born in Québec, she now lives and works in San Francisco.
William Toney is from Raytown, Missouri. He holds a BFA with an emphasis in photography from the University of Missouri, Columbia (2012). Toney currently lives and makes mixed media work in Kansas City, Missouri.
About the Curator
Zoë Taleporos is an arts administrator, curator, and writer based in Oakland, California. She currently works as a Public Art Project Manager at the San Francisco Arts Commission where she is involved in commissioning artworks for public spaces. Formerly, she was a co-director/curator of two alternative art galleries–Royal NoneSuch Gallery in Oakland, and Queen's Nails Projects in San Francisco. As an independent curator, Taleporos has implemented exhibitions and public programs for Pro Arts, Oakland; Headlands Center for the Arts, Sausalito; Real Time and Space, Oakland; S.H.E.D. Projects, Oakland; California College of the Arts, San Francisco; and Triple Base Gallery, San Francisco. Her writing has been published by KQED Arts, Art Practical, and MIT Press. She received her MA in Curatorial Practice from California College of the Arts.