Over Here Not Yet

Renée Rhodes and Shaghayegh Cyrous

On view March 10 – April 22, 2018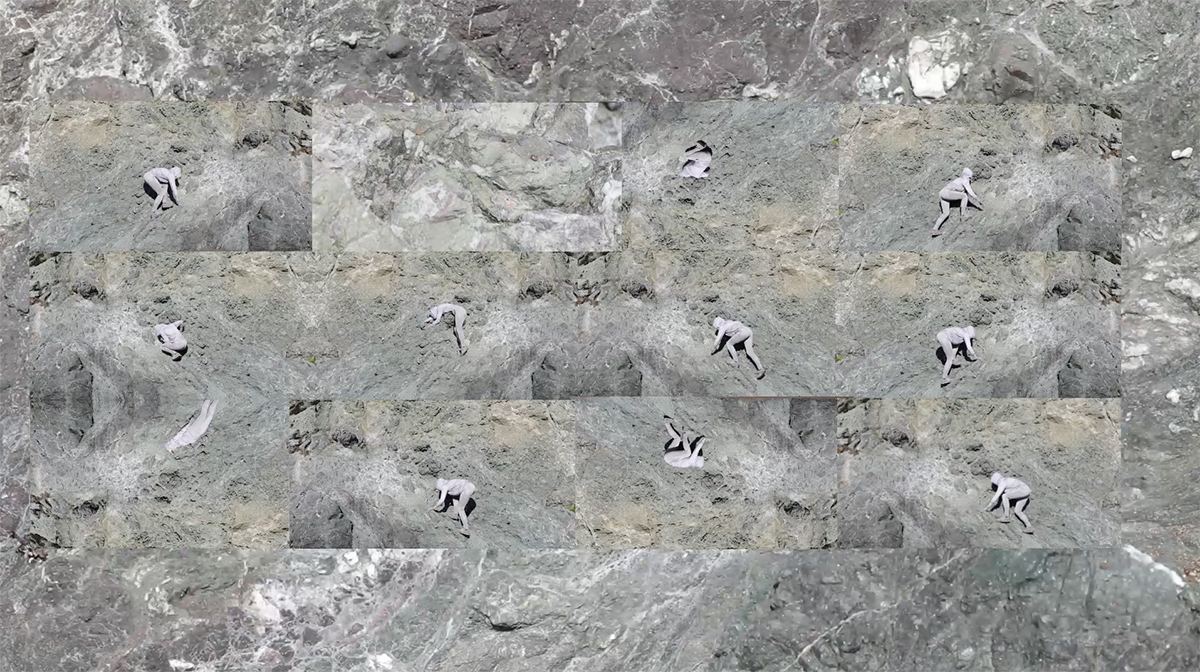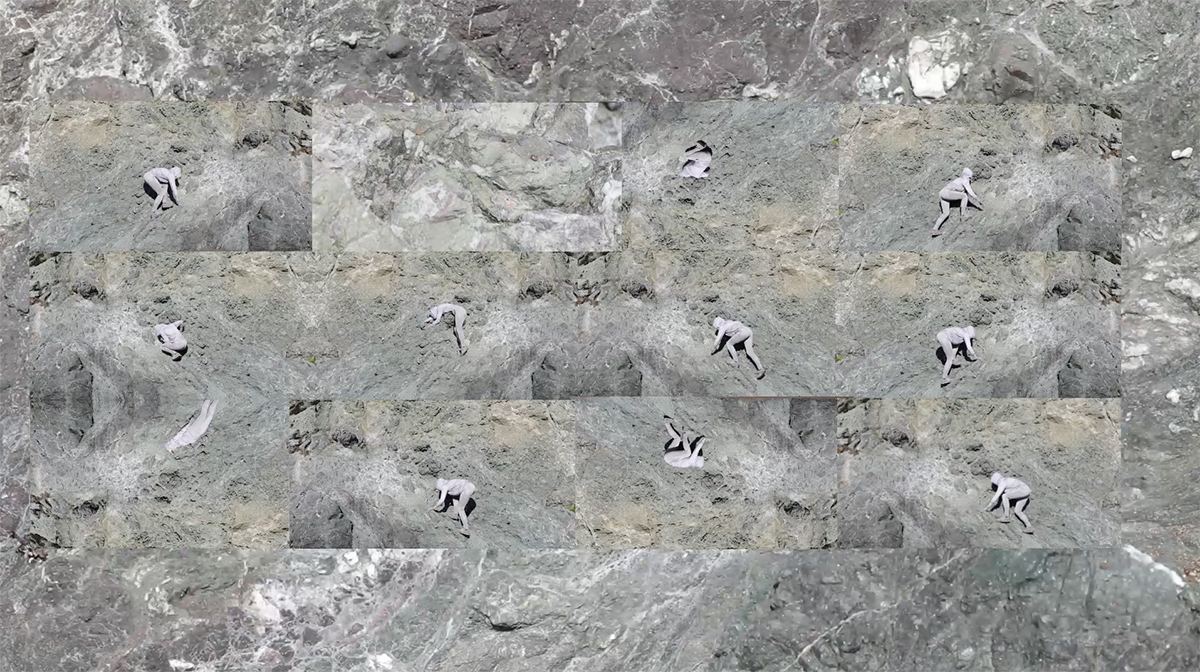 Over Here Not Yet
Exhibition Dates: March 10–April 22, 2018
Opening Reception: Saturday, March 10, 7–10 pm
NEW Gallery Location: 300 Jefferson Street, Oakland, CA 94607
Special Event: April 20, 7 pm, Artists in Conversation, moderated by curator Christina Wiles
Over Here Not Yet presents an installation by Shaghayegh Cyrous and two video works by Renée Rhodes. Both artists explore the literal and psychological ways digital technologies can expand, obscure, limit, and complicate our contemporary experience of place and our capacity for connection. The exhibition investigates how we try and try again to establish closeness and connection with the people and places we call home.
Cyrous's installation The Closest I Could Get to the Sun creates an immersive environment in which viewers watch and listen to a Skype video conversation between the artist in San Francisco and her mother in Tehran, Iran. Her mother walks around her garden, describing it for Cyrous, who can not return home due to travel restrictions in the United States and political threats in Iran. Oscillating between a hopeful potential for meaningful connection and a frustrating lack of closeness, The Closest I Could Get explores our ongoing attempts to substitute digital proximity for physical presence.
In Rhodes's Incorporations series, the artist erases the separation between her body and the natural landscape through an exercise in visual camouflage. Though her skin can not chameleon, Rhodes employs printed fabrics, measured movements, and digital imaging tools to mimic the colors and contours of the horizon line. Her work invites viewers to trace the visual and physical gaps between her body and the space she inhabits, drawing attention to moments of failure and the impossibility of a perfect connection.
The artists in Over Here Not Yet reflect on the digital technologies that influence our contemporary experience of place and home. Central to the works in the exhibition is a sense of effort, of trying to be near, of, and in a place, but never fully succeeding. At times optimistic and at times distressing, the works reflect on a familiar place of disjunction between attempt and failure, closeness and distance, which is facilitated and shaped by the technology of our times.
Artist Bios

Shaghayegh Cyrous (b. Tehran, Iran, 1987) moved to San Francisco in 2011. Since then, her work has dealt with the experience of cross-cultural communication and translation, addressing predicaments of estrangement and distance caused by political and cultural power dynamics. Cyrous is interested in the critical role digital media plays in the lives of exiles and immigrants. She has exhibited work at venues including Tehran East Art Gallery (Tehran), Asian Art Museum (San Francisco), For-Site Foundation (San Francisco), and SOMArts (San Francisco). In 2017 Cyrous presented work in conjunction with Escuela de Arte Útil at Yerba Buena Center for the Arts. Cyrous holds an MFA in Social Practice from California College of the Arts, San Francisco (2017) and a BA in Visual Art from the University of Science and Culture, Tehran (2010).
Renée Rhodes (b. Largo, Florida, 1984) makes performative walking tours, crowd-sourced memories of lost landscapes, and somatic practices for humans looking to understand their place in nature. Her interdisciplinary practice includes video, performance, installation, and writing. She has shared work at venues including B_Tour Festival (Berlin), 48 Stunden Neukölln (Berlin), Southern Exposure (San Francisco), Di Rosa Center for Contemporary Art (Napa), Soil Gallery (Seattle), Yerba Buena Center for the Arts (San Francisco), and the Virtual Venues Symposium at University of California, Berkeley. Rhodes was awarded a residency at Signal Fire Residency, and in 2015-16 she was an Affiliate Artist at Headlands Center for the Arts. Rhodes holds an MFA in New Genres from the San Francisco Art Institute (2011) and a BFA in Electronic Inter-Media from the University of Florida, Gainesville (2006).
Over Here Not Yet was organized by Christina Wiles.