Royal Production Company Presents: Required Skimming – Kate Rhoades
Residency Dates: June 24 – July 14, 2016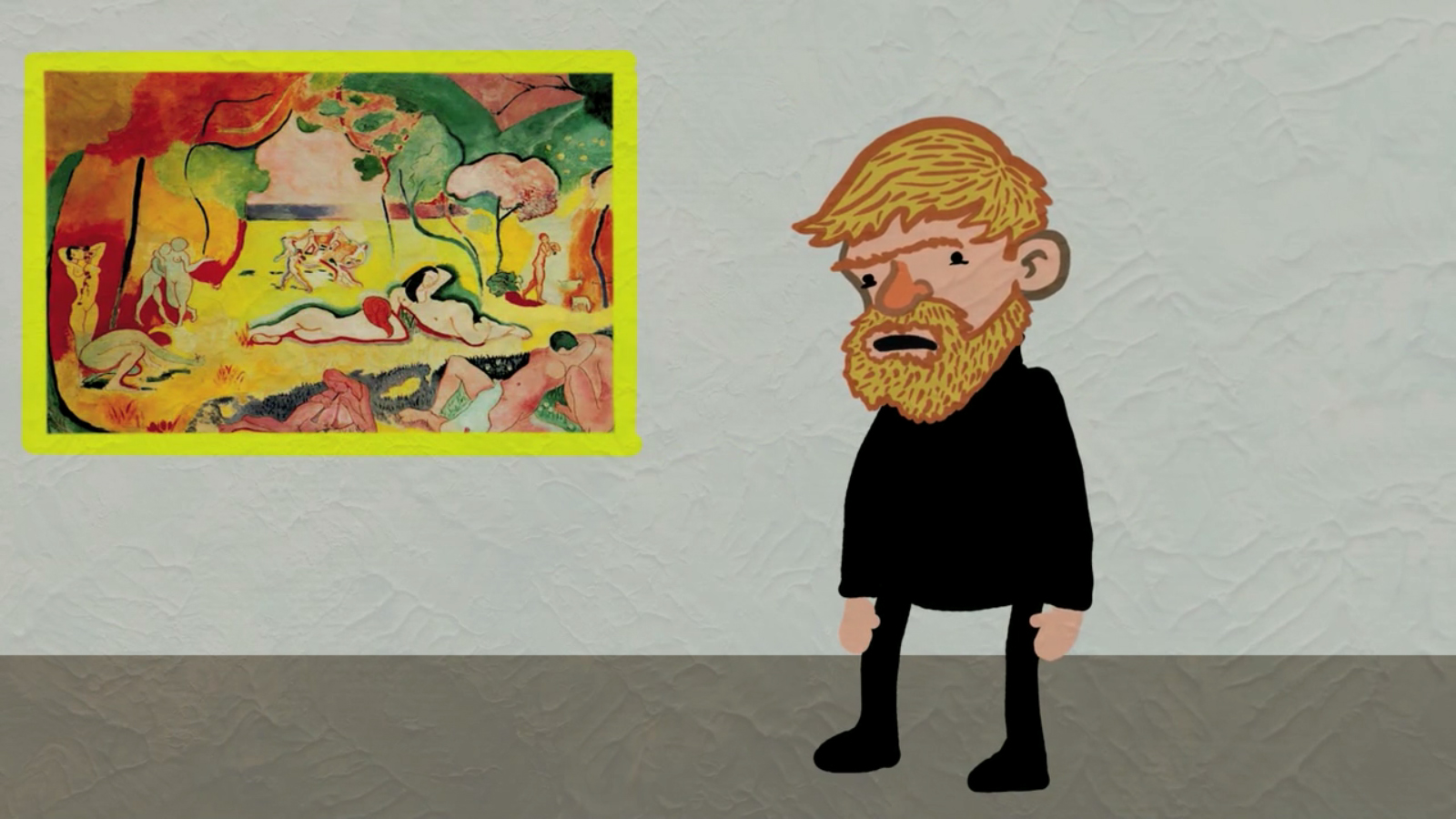 Special Event, Queer Art History Trivia Night, Hosted by Kate Rhodes & Maysoun Wazwaz: Wednesday, July 6, 6:30 – 9:00pm
Gallery Hours During Residency: Saturdays & Sundays, 1:00 – 4:00pm
This summer Royal NoneSuch Gallery, with the support of an Alternative Exposure grant, will transform into Royal Production Company (RPC). Four artists/collaboratives have been selected to create new video works using the gallery as a site of production during a three week residency: Bonanza, Amber Cady, Carolyn Janssen and Kate Rhoades. During the residencies each artist/collaborative will have public gallery hours and a special event. The residencies will culminate in a red carpet screening on September 16th where we'll bring the bling at X location. After the premiere, the videos will continue to screen during regular gallery hours through early October.
Second in the RPC lineup is Kate Rhoades, who will continue her video series Required Skimming. Started in 2013, Required Skimming is a series of video vignettes illustrating various art theoretical and historical texts. In her time with Royal Production Company, Rhoades will produce several new queer, subtly educational installments. Rhoades will breathe technicolor life into familiar essays from the core of the western art historical canon, and will also incorporate texts that have destabilized that canon. In conjunction with her residency, Rhoades will perform live readings of the most scandalous and titillating art texts of our time. These readings will take place during gallery hours, and will be distributed for free on TheoryReader.com. Additionally, Rhoades and Maysoun Wazwaz, of the arts podcast Congratulations Pine Tree, will host a Queer Art History Trivia Night on July 6th.
Full RPC Schedule:
June 3 - June 23: Carolyn Janssen
June 24 - July 14: Kate Rhoades
July 15 - August 4: Amber Cady
August 5 - August 25: Bonanza
Premiere Night: Friday, September 16, 7:00 – 10:00pm
Exhibition Dates: September 17 - October 9, 2016
Gallery Hours During Exhibition: Saturdays & Sundays, 1:00 – 4:00pm, or by appointment
Artist Bio
Kate Rhoades grew up in Monclova, Ohio. She received her MFA from Mills College in 2014. Rhoades creates video works, paintings, and publications that probe the various facets of the ever-mutating art world. Recent solo exhibitions of her work have been held at Oakland's Burnt Oak Gallery and the Recology Artist Residency Program in San Francisco. Her videos have been screened in the San Francisco International Film Festival and the Santa Fe International New Media Festival. She has participated in exhibitions at Trestle Gallery in Brooklyn, Southern Exposure in San Francisco, and the di Rosa in Napa, in addition to presenting her work in various publications, hotel rooms and alley ways across the United States and Canada.